He exploded since the early nineties in Italy the problem of certifying the status of use of the vast fleet. At the time the audit service was reserved exclusively for the provincial offices of the DMV, they could not dispose of endless waiting lists with inevitable disruption to motorists. Why a state law that allowed the municipalities that had justified the need for the same engine would assess the possibility of creating, within a company with the right requirements, a separate branch where you carry this for all motor vehicles service.
So in Sinopoli in April 1997, with outstanding investment in measuring facilities and instruments, we have expanded our horizons by becoming one of the first centers Revision in Calabria.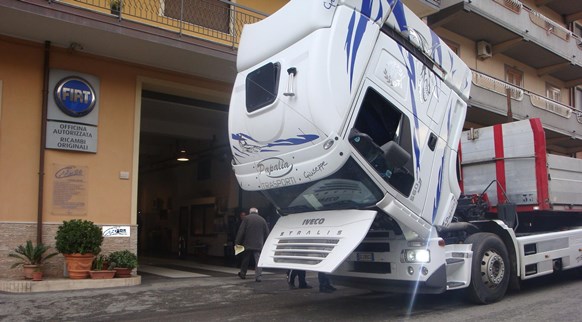 In 1999 after the liberalization of licenses only for vehicles under 35 tons (passenger cars and light vehicles) we were among the first even in Civitanova Marche. And again in Sinopoli in 2000 he was attached to the municipal center a second center, always in the company, intended revision of passenger cars and light vehicles, all other operations: heavy trucks revisions, revisions cars with sequestrated, buses, special vehicles, testing, processing, etc. ripunzonature. They remained one center to another.
Have been pioneers in this field and have the possibility to certify all motor vehicles (not just cars) has allowed us to acquire new experience that has contributed in recent years to greatly improve the quality of the cars passed by our centers. Consider reviewing a crucial appointment for the control of your vehicle that is examined carefully in all its parts and eventually we decide together with you what are the steps needed to make safe and reliable your vehicle.
We are proud to guarantee:
Safety;
Savings in fuel consumption, tires, and wear of the medium;
Respect for the 'Environment;
Reduction of Administrative firm risk (withdrawal of registration certificate) and a fine of between 155 and € 549, thanks to the warning service (SMS, EMAIL, MAIL).
To know more: